Therapeutic Personal Training
Book your personal training appointment today!
Call or text: (604) 780-2849
Email: leongorthopaedichealth@gmail.com
Genesis Athletic Club
125-949 W. 3rd St., North Vancouver, BC V7P3P7
(behind Capilano mall & across from Dick's Lumber)
Use Exercise Science For The Best Results!
Exercise science: the science of how exercise affects the physiology of the human body.
Exercise physiology is the study of the acute responses and chronic adaptations to a wide range of physical exercise conditions. In addition, many exercise physiologists study the effect of exercise on pathology, and the mechanisms by which exercise can reduce or reverse disease progression.

– Wikipedia
Most folks get their exercise knowledge from uneducated, so-called-professionals who unwittingly peddle exercise myths. This usually results in lack of accomplishment or orthopaedic pain or both. Exercising improperly can actually cause disease & injury.
By using exercise science, you can get the results you want, fast! Furthermore, exercising properly will increase your health & well-being.
GET FIT!
You can transform your body with one personal training session a week. Yes, that's right! Will you do your cardio on your own? Yes? Then you only need to pay for personal training once per week!
To find out if it really works, check our testimonials.
To find out why it works, check out "The WOW Method".
No gym membership required!
Personal training sessions will consist of weight training, stretching, active rehabilitation, posture correction & core strengthening. All according to your specific needs!
Workout sessions can be either once or twice per week.
A "Cardio Plan" will be designed for you to do on your own.
Why is a nutritional consultation complimentary? Because it's so very important to your success!
No Foolin' Around FEE SCHEDULE
Choose the workout frequency that suits you best! Prices include GST.
Once Per Week
1 full-body weight training session
6 day Cardio Plan to complete on your own
One to One: $75 per session
Training in Partners: $110 per session
Twice Per Week
1st Workout – upper-body weight-training session
2nd Workout – lower-body weight-training session
5 day Cardio Plan to complete on your own
One to One: $75 per session
Training in Partners: $110 per session
If a physiotherapist's, surgeon's or other healthcare professional's expertise is required for diagnosis, we will attend the appointment with you at NO CHARGE. This will aid in designing the best active rehabilitation program for you.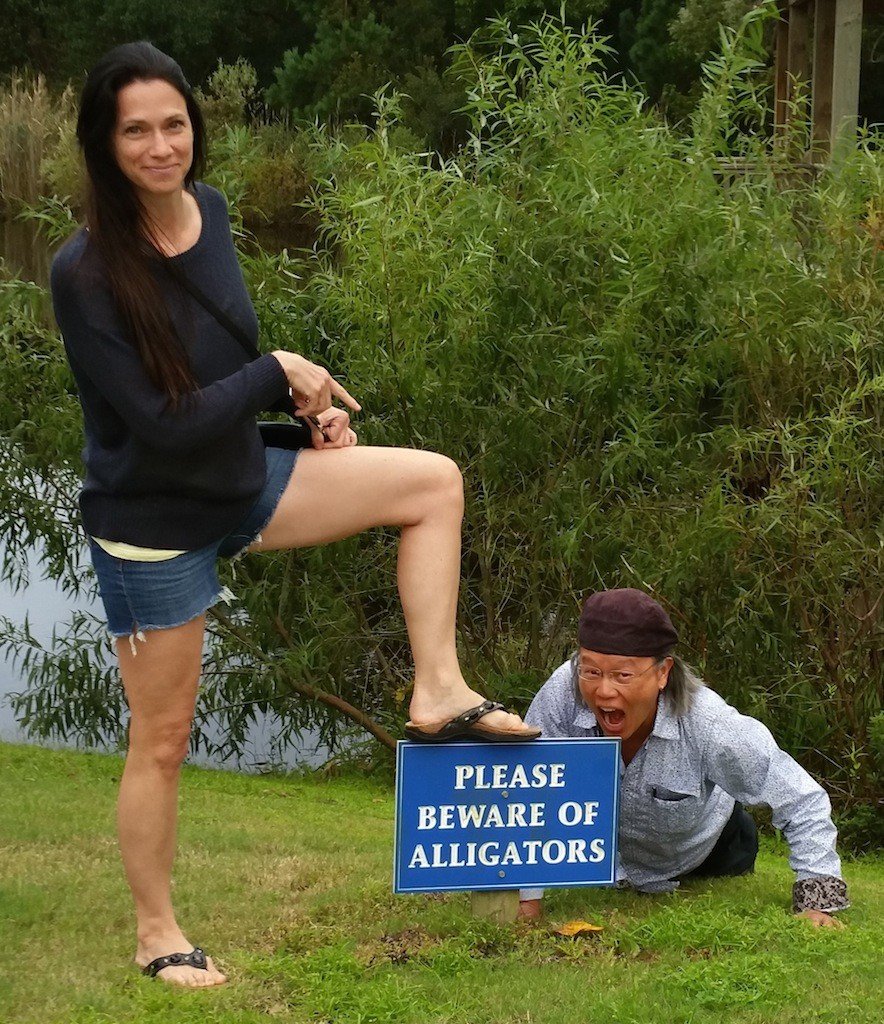 The following articles have been written to aid you in making effective & efficient exercise choices. Enjoy!
All rights reserved; no part of this publication may be reproduced or transmitted by any means, electronic, mechanical, photocopying or otherwise, without prior permission. Copyright 2015.