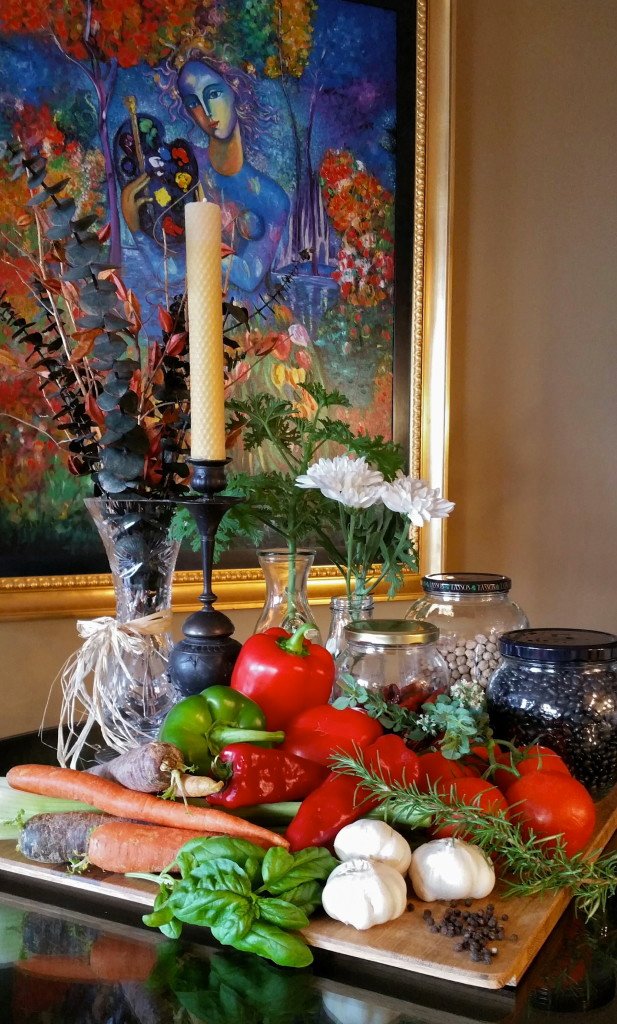 Spicy Tomato Chilli
Meaty, spicy, tomatoey! It doesn't get better than that. Especially on a chill autumn evening. Yum!
This Spicy Tomato Chilli recipe & our Spicy Tomato Sauce recipe are very similar. The only difference being the addition of beans & varying amounts & types of spices. Both recipes are included on different pages for your convenience.
Spicy Tomato Chilli Ingredients:
Desired amount – Cubed Sirloin Beef or Lean Ground Beef
1 large – Onion (chopped)
12 – 15 – Tomatoes (chopped)
1 can – Tomato Paste or 1 jar of Tomato Sauce (organic)
4 large – Carrots (sliced)
1 large – Bell Pepper green (chopped)
1 large – Bell Pepper yellow, orange or red (chopped)
4 stalks – Celery
12 – 15 – Mushrooms (quartered, halved or whole)
1 cup – frozen Peas or Asparagus or Green Beans or Brussel Sprouts
1 bulb – Garlic (crushed)
1/2 tsp – Cloves (ground)
1/2 tsp – Salt
1 – Bay Leaf
1 tbsp – Basil
1 tbsp – Oregano
1 tbsp – Cumin
1 tbsp – Chilli Powder
2 tsp – Paprika
1/2 tsp – Cinnamon
Grind liberally – Pepper
2 forkfuls – Sundried Tomatoes
1 tbsp – 100% Canadian Maple Syrup
2 – dried Chillis (crushed) or 2 fresh chillis (sliced)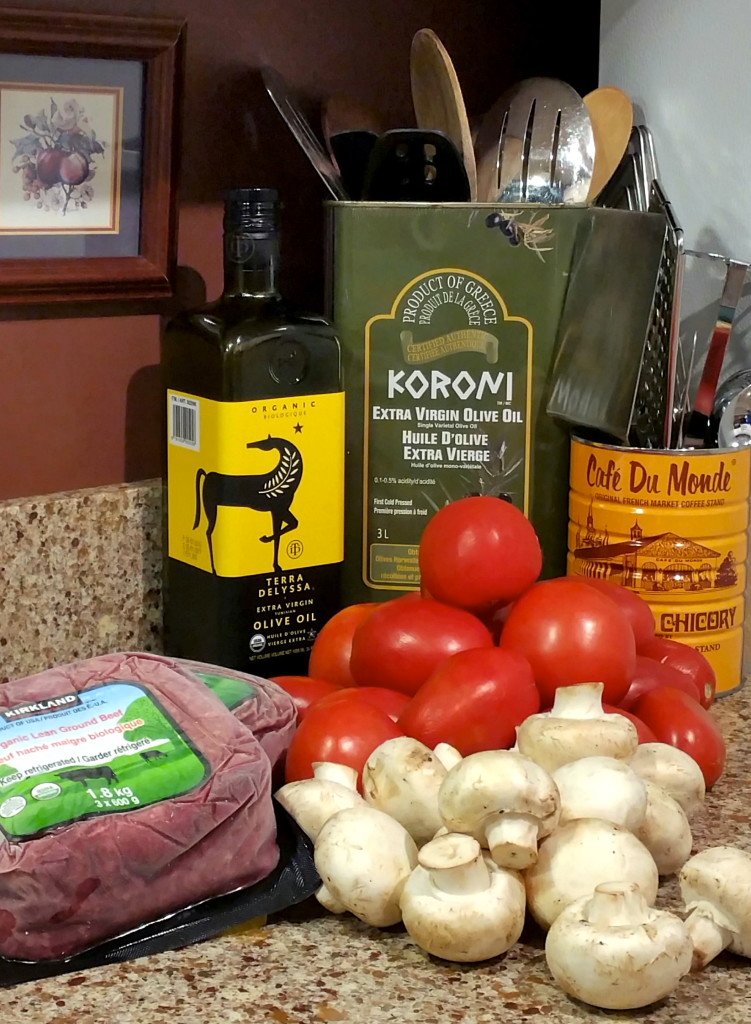 Frying Pan Instructions:
Start cooking the meat straight away as it takes the longest.
Never cook above medium temperature. Higher temperatures can destroy enzymes, proteins & vitamins.
Most folks think they need to add oil or some type of fat to the bottom of the frying pan so that the meat doesn't stick. This is absolutely untrue. Add only water! Just enough cover the bottom & then stir at regular intervals.
A cast-iron frying pan is best because it adds the element "iron" to the dish. This can help stave off iron deficiency.
When the meat is almost all browned, add in the ground cloves & chopped onions.
When the meat & onions are cooked as desired, add to stock pot.
Meanwhile…
Stock Pot Instructions:
Chop the tomatoes & add to the stock pot along with
2 forkfuls – Sundried Tomatoes
1 tbsp – 100% Canadian Maple Syrup
Start cooking on low temperature.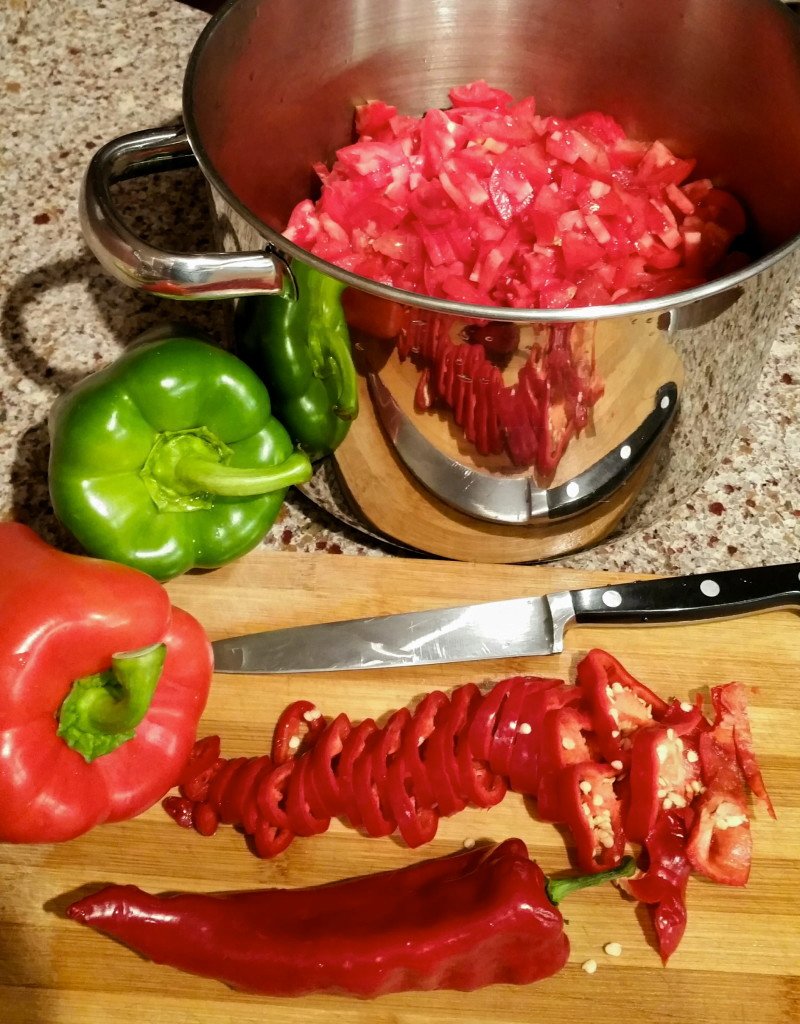 Vegetable Instructions:
Cut up the Carrots, Bell Peppers, Celery, Mushrooms, Chillies & green vegetable (Asparagus or Green Beans or Brussel Sprouts) to the size that you desire.
Add vegetables to the stock pot & stir.
Stock pot should remain on low temperature.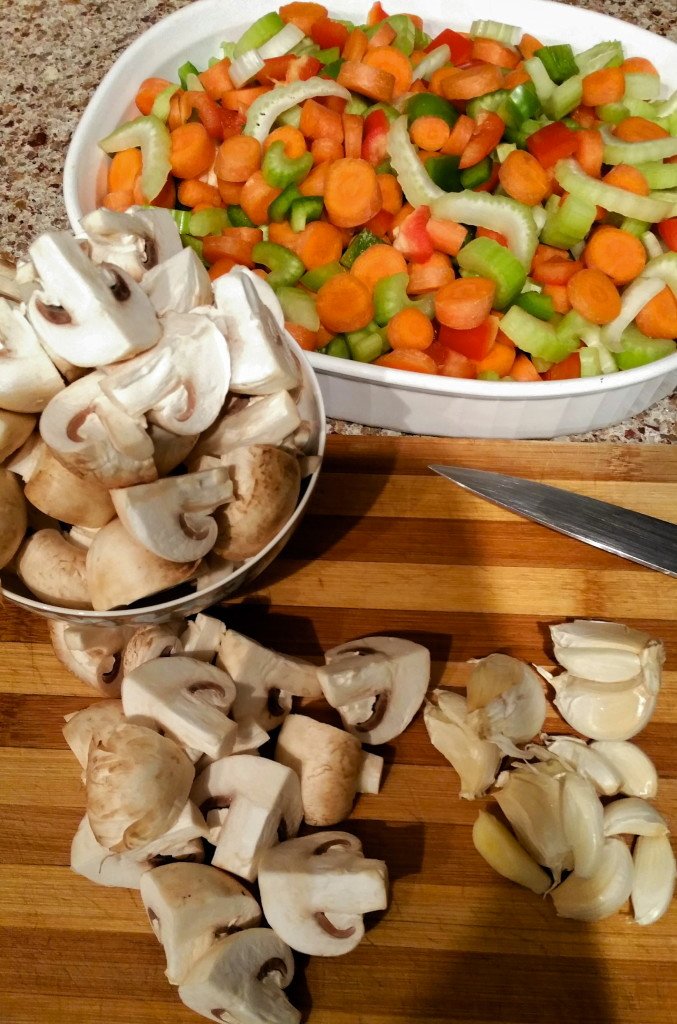 Herb & Spice Instructions:
Measure out & combine the Cloves, Salt, Bay Leaf, Basil, Oregano, Cumin, Chilli Powder, Paprika, Cinnamon & Pepper.
Crush, then chop up an entire bulb of garlic
Add all the herbs & spices to stock pot & mix in well.
Tomato Sauce or Tomato Paste?
I don't know how to give chilli that creamy tomatoey broth without using canned tomato paste or sauce. A better cook than I probably would. If you're out there, please enlighten me!
I used to add a can of organic tomato paste. However, I don't like using any food from a can because of the can's plastic lining. Why? The plastic is made with  Bisphenol A (BPA) which secretes estrogen into the food. And it's not even the right kind of estrogen! It's the estrogen that has been linked to breast cancer.
Now I use one jar of Simply Natural Tomato Sauce. The jar is glass. The ingredients seem fine:
organic tomato puree
organic tomatoes
organic basil
organic soybean oil
salt
organic chopped onions
organic garlic powder
organic oregano
organic chopped garlic
And it makes the chilli so much better!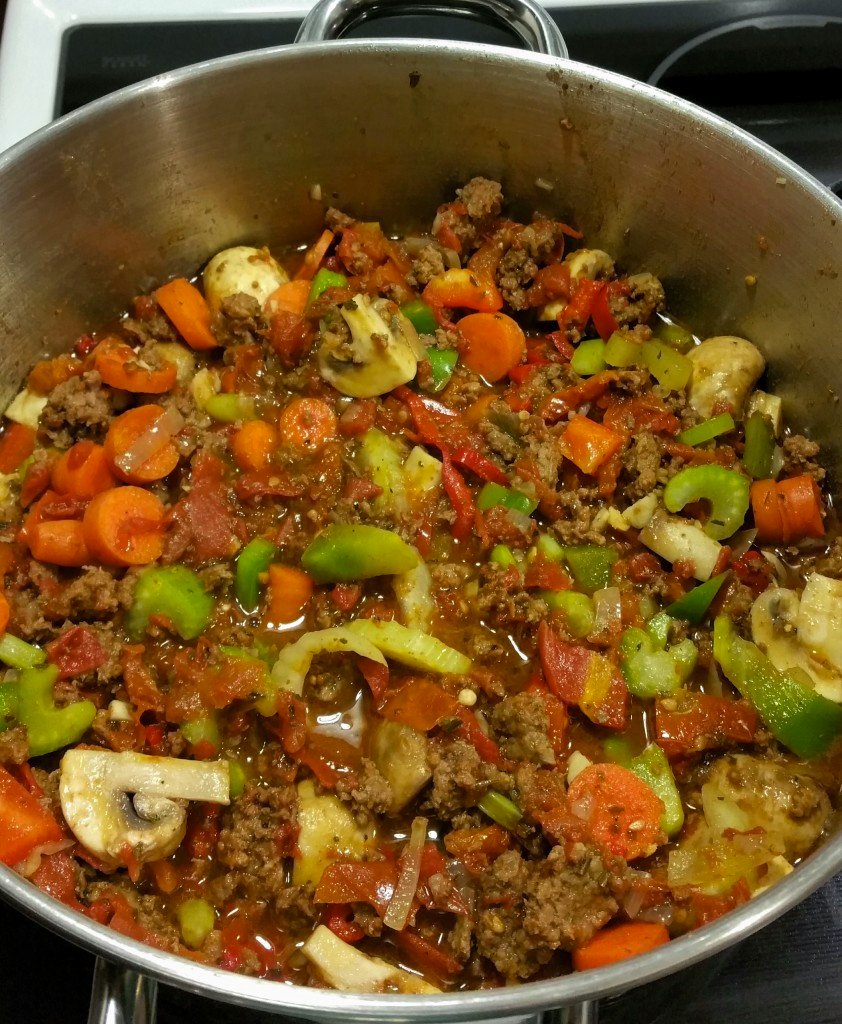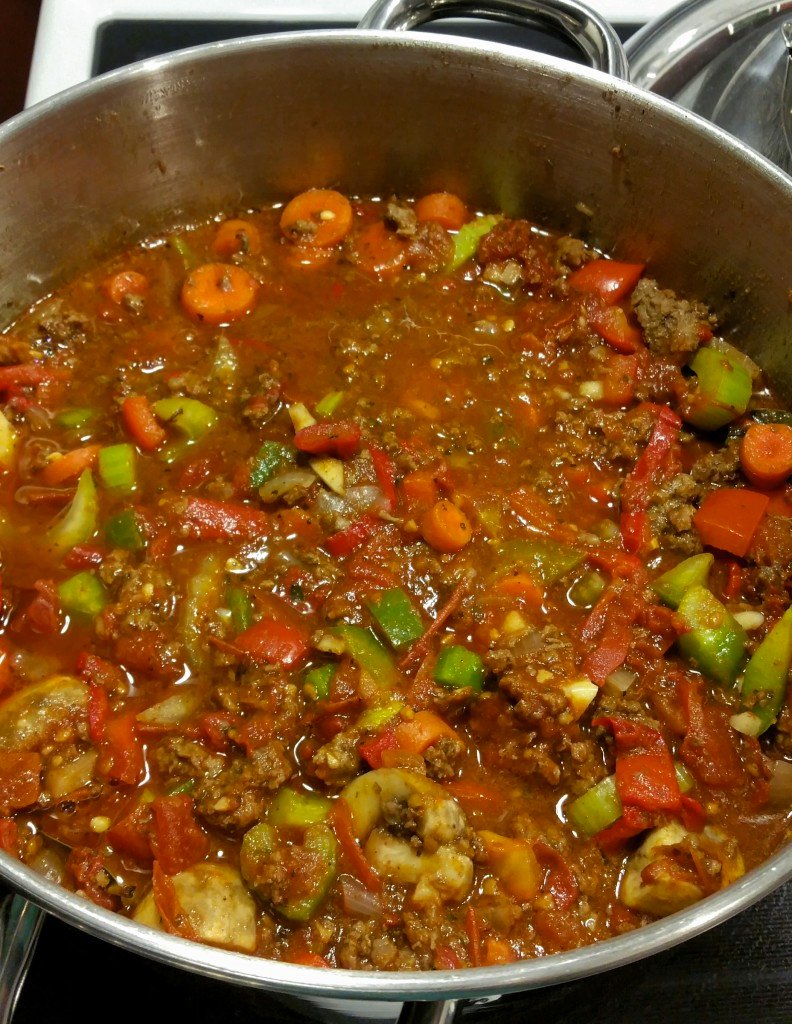 Bean Instructions:
Choose the dried beans you want to include in your chilli.
Place the beans in a glass mason jar & cover with a few inches of water
They should be soaked overnight (10-14 hours)
Cook the beans!
Add the beans to the chilli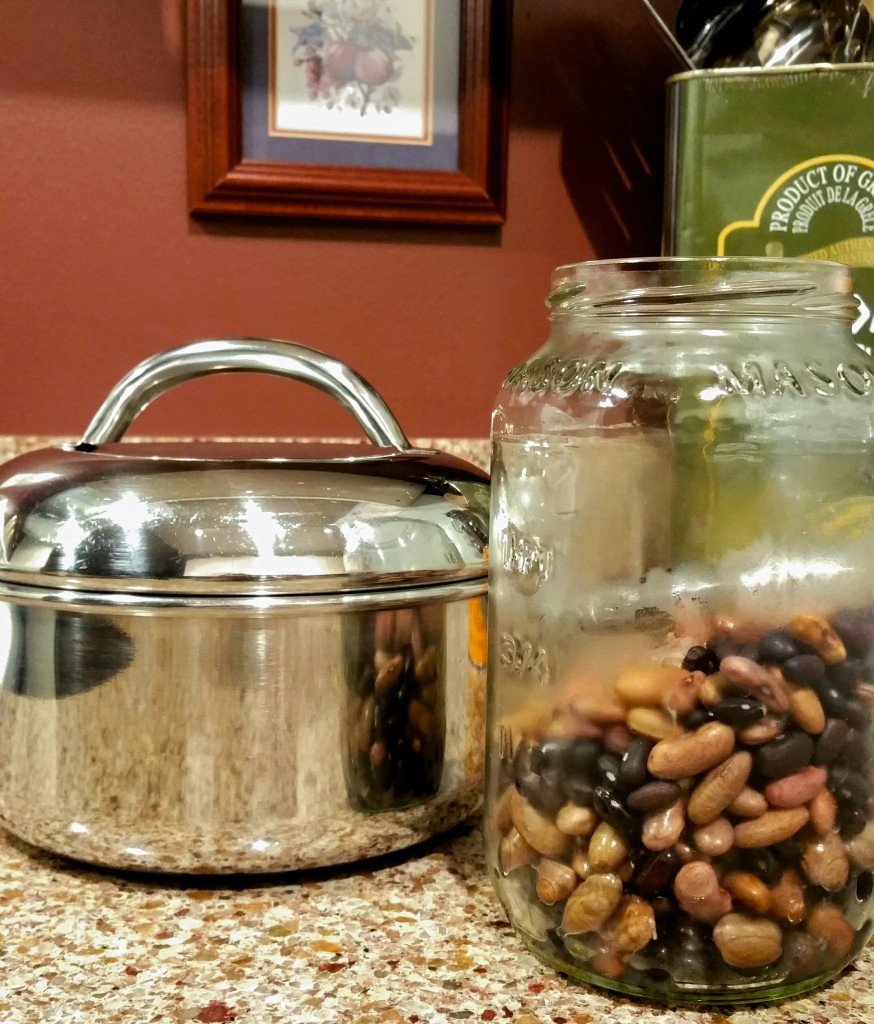 The Finished Chilli!
I keep the chilli in a glass, lidded, casserole dish in the fridge. Ready to ladle out into a bowl at any time! Serve on it's own or over brown rice or barley. Yum!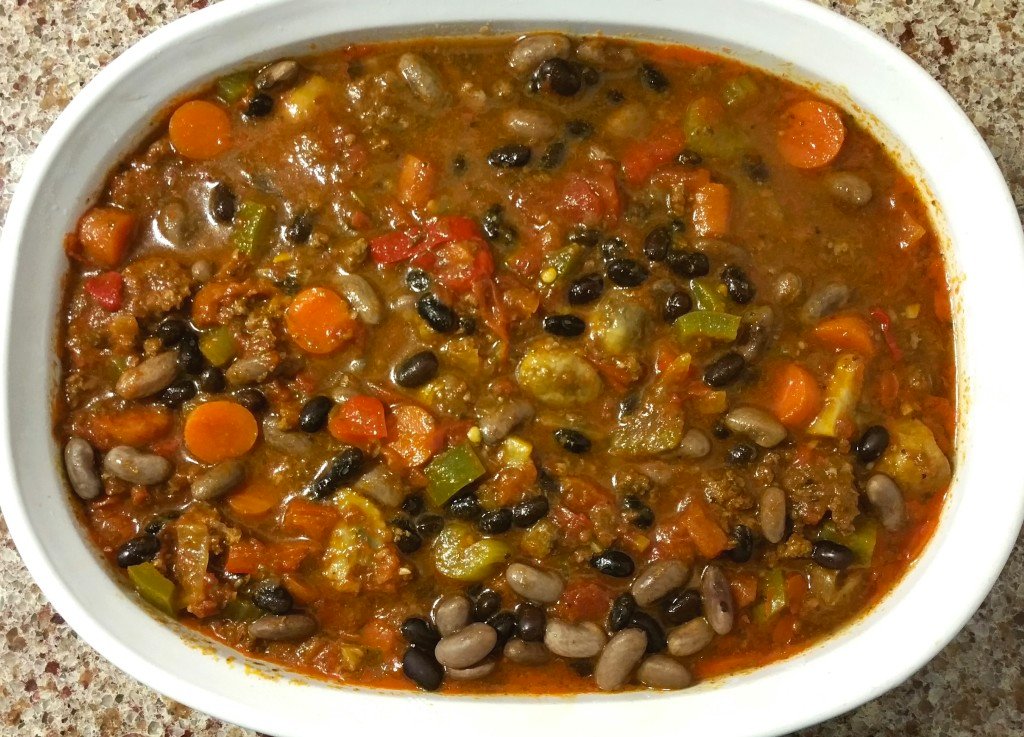 We've had our set of CorningWare French White casserole dishes for 20 years! They are so useful & practical that I use them constantly. They were a wedding present. Thanks Mom!
– LEONG Orthopaedic Health
If you like this article, please share it!
All rights reserved; no part of this publication may be reproduced or transmitted by any means, electronic, mechanical, photocopying or otherwise, without prior permission. Copyright 2015 LEONG Orthopaedic Health.