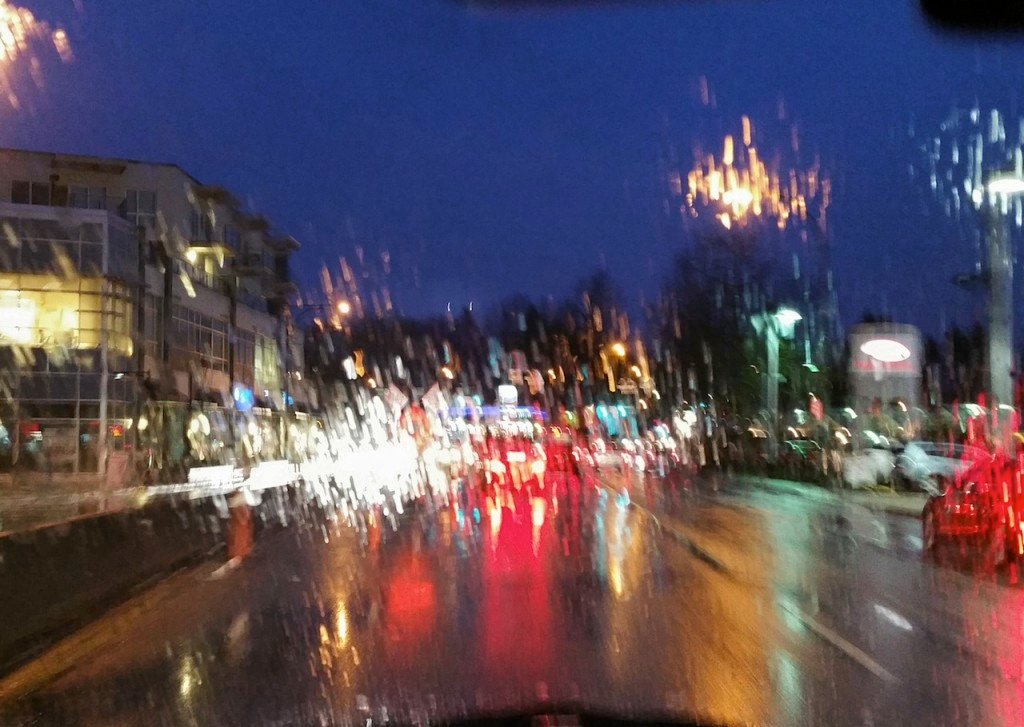 Meal Prep for the Time Starved
You're late leaving work. Rain sluices down your windshield. High-beams glare in your rear-view mirror. You hold the steering wheel with fingers outstretched to allow the heat from the vents to blow over your hands. You're cold & exhausted. There's no supper waiting at home. Meal prep? You're too hungry!
Decision Time!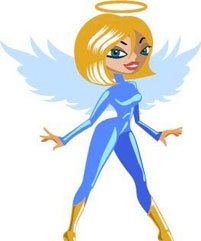 Hmmm … If I order pizza now, I'll have just enough time to get home & change into my fuzzy pajamas before it's delivered!
No! I just ate at a restaurant for lunch. I should be cooking dinner when I get home. What about saving for that down payment?
Actually, pizza is pretty inexpensive. Even less so considering that I can take the leftovers for lunch.
But what about my sister's wedding? That snooty, slutty, skinny Amanda will definitely be there. I so want to show up in my little black dress! Ugh! Pizza is not exactly slimming.
Oh! I almost forgot. That new mini-series with that super-hot guy is on tonight. It's a double-episode! It starts in like 45 minutes. If I order pizza now, then I can be in my pajamas, pizza in one hand, glass of cabernet in the other & be in front of the TV when it starts!
Why is it Such a Challenge To Eat Healthy?
Everyone finds it a challenge to eat healthy because:
They've been making one off dishes – steaming broccoli, boiling peas & munching on carrot sticks. Boring! Who could stick to eating meals like that?
They're hungry, tired & pressed for time. This makes it even more difficult to stay motivated to cook.
The amount of processed, ready-made food available makes it nearly impossible.
But, what if you could come home & quickly heat up a healthy, delicious, "from-scratch" meal? What if there were healthy, delicious, "from-scratch" meals all ready to take for lunch the next day?
What if you never had to miss another mini-series …
The Secret To Eating Healthy | The Easy Way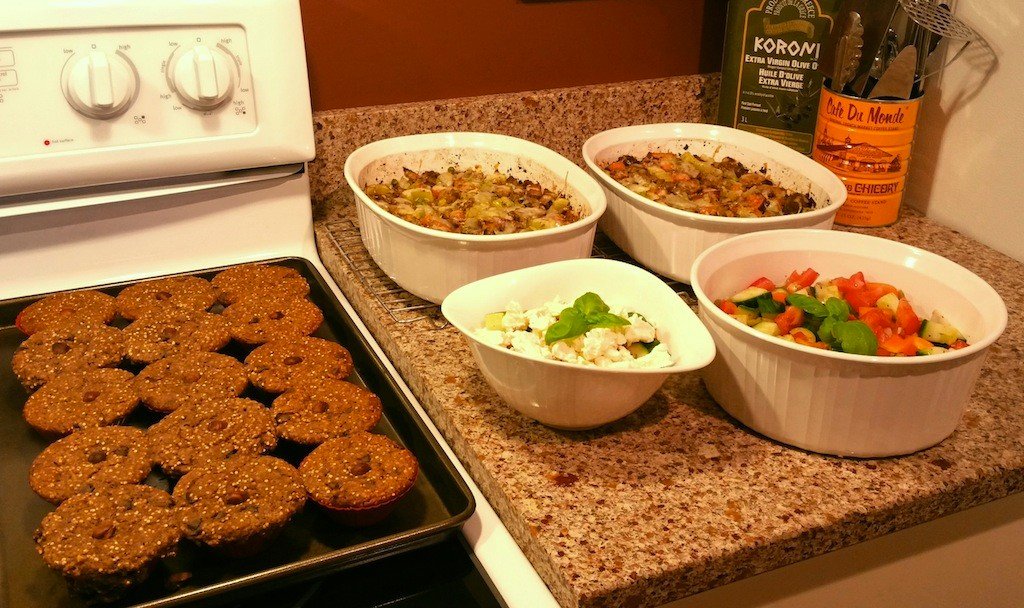 The secret is to never make a one-off meal. If you're going to settle in to cook, then choose one recipe that will last over several meals. If you do this on most days, then you will always have, "food at the ready".
Base your daily meals around two servings of fruit & six servings of vegetables & include a protein source at each meal.

Stick to real food as outlined in the 

 The Real Food Lifestyle.
Don't prepare all these meals at once. It's better to just try to cook one of these most every day.
You can still prepare one off meals like Gourmet Fish and Chips on the weekend or when you have extra time.
Schedule your cooking time after you've eaten your dinner & watched your mini-series. Nothing here takes more than an hour to prepare. Most takes less time. All will last several days.
Note that this meal prep menu works well for two people. Adjust accordingly.
Here is your circulating real-food menu in detail …
Meal Prep on Day One | Hard-Boiled Eggs
Hard-boiled eggs are such a gift. Each one comes in its own carrying case. Make sure you always have a dozen hard-boiled eggs "at the ready" in the fridge.
Meal Prep on Day Two | Fresh Raw Salad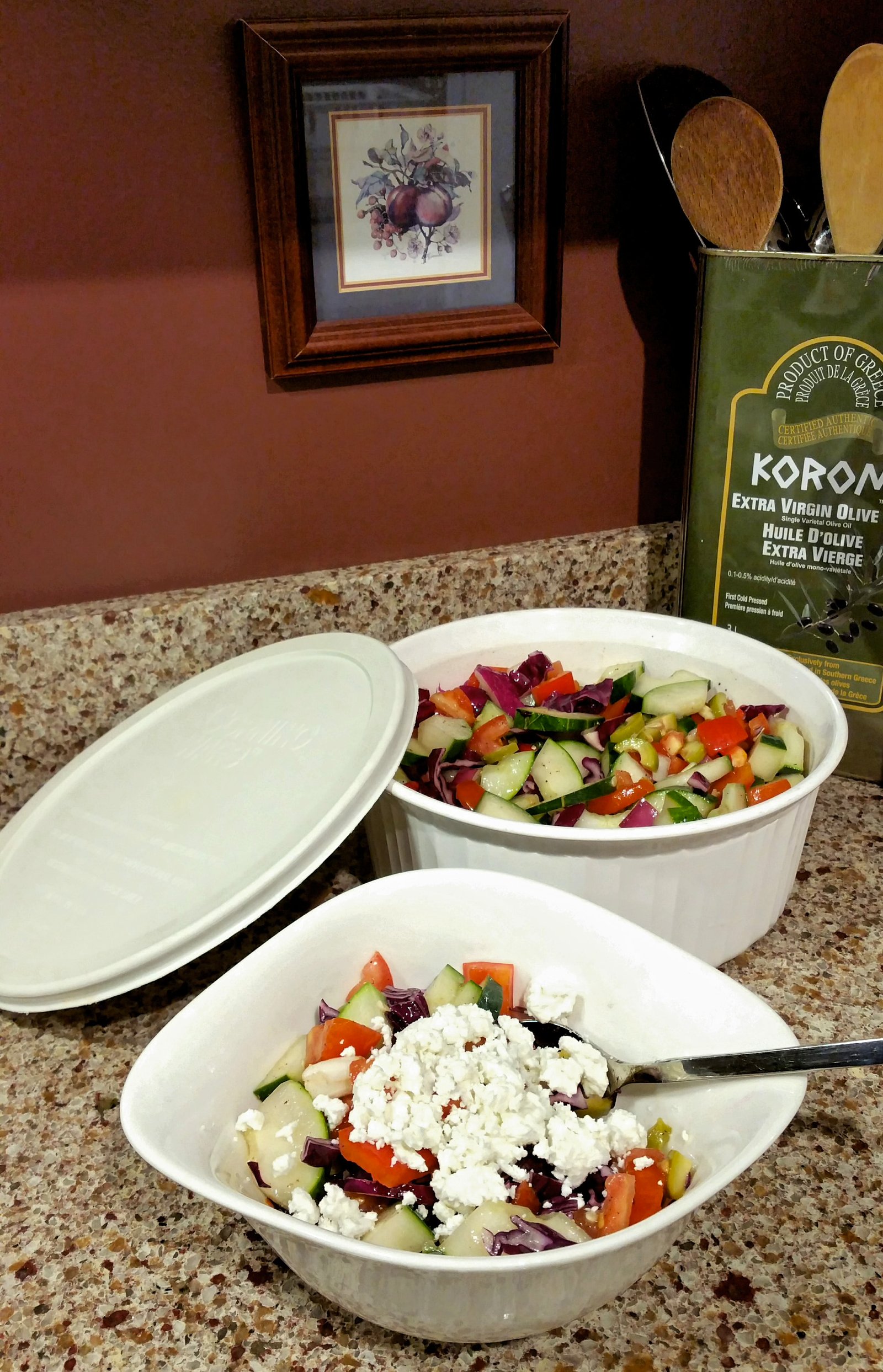 Chop up your choice of non-leafy, raw, washed vegetables in bite sized chunks. Squeeze half a lime or lemon over the mixture & stir. Pour olive oil over the mixture & stir. The combination of citrus juice & olive oil helps to preserve the salad. It usually stays fresh for at least three days if not four.
My favourite is a Greek Salad!
Nothing can compare to fresh herbs! Keep basil & oregano plants on a sunny ledge. Add to your salad just before serving.
Meal Prep on Day Three | Yummy Casserole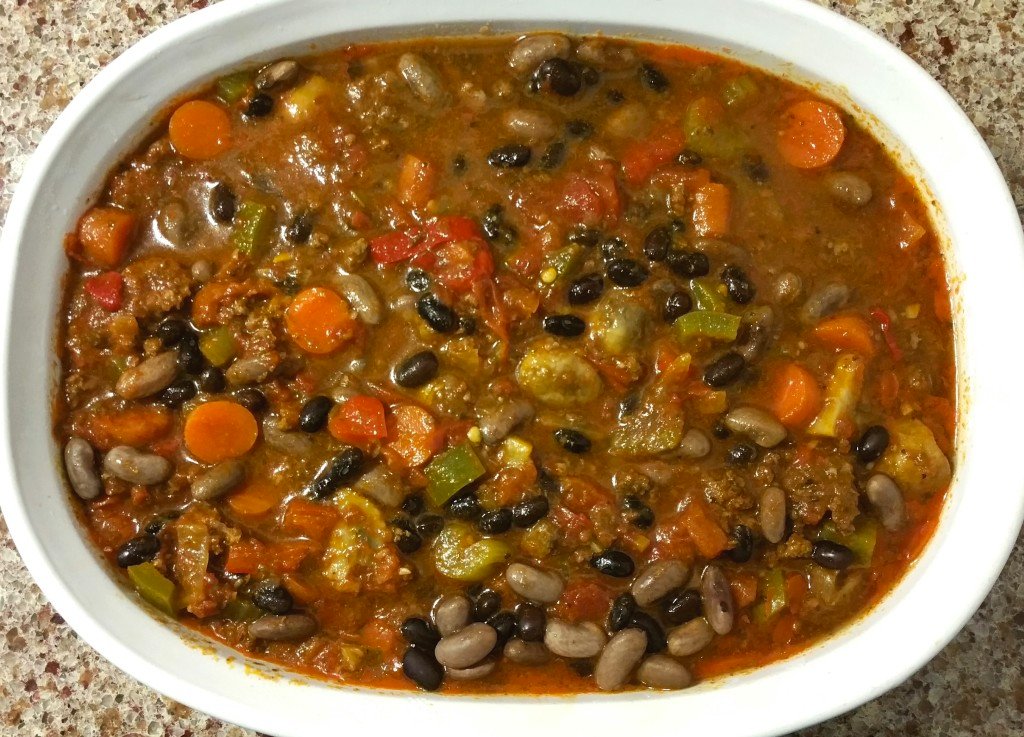 Take any two/three vegetables, a choice of meat, beans or nuts & add spices, grate cheese on top, bake & voila, you have a casserole! By casserole, I also mean that you could even make a Tomato sauce or a Chilli.
Meal Prep on Day Four | Savoury Meat
Roast up a whole bunch of chicken breasts or thighs. Or roast up a whole chicken. Slow cook a roast beef in your crock-pot. Cook up a ham. Bake a salmon.
Meal Prep on Day Five | Healthy Muffins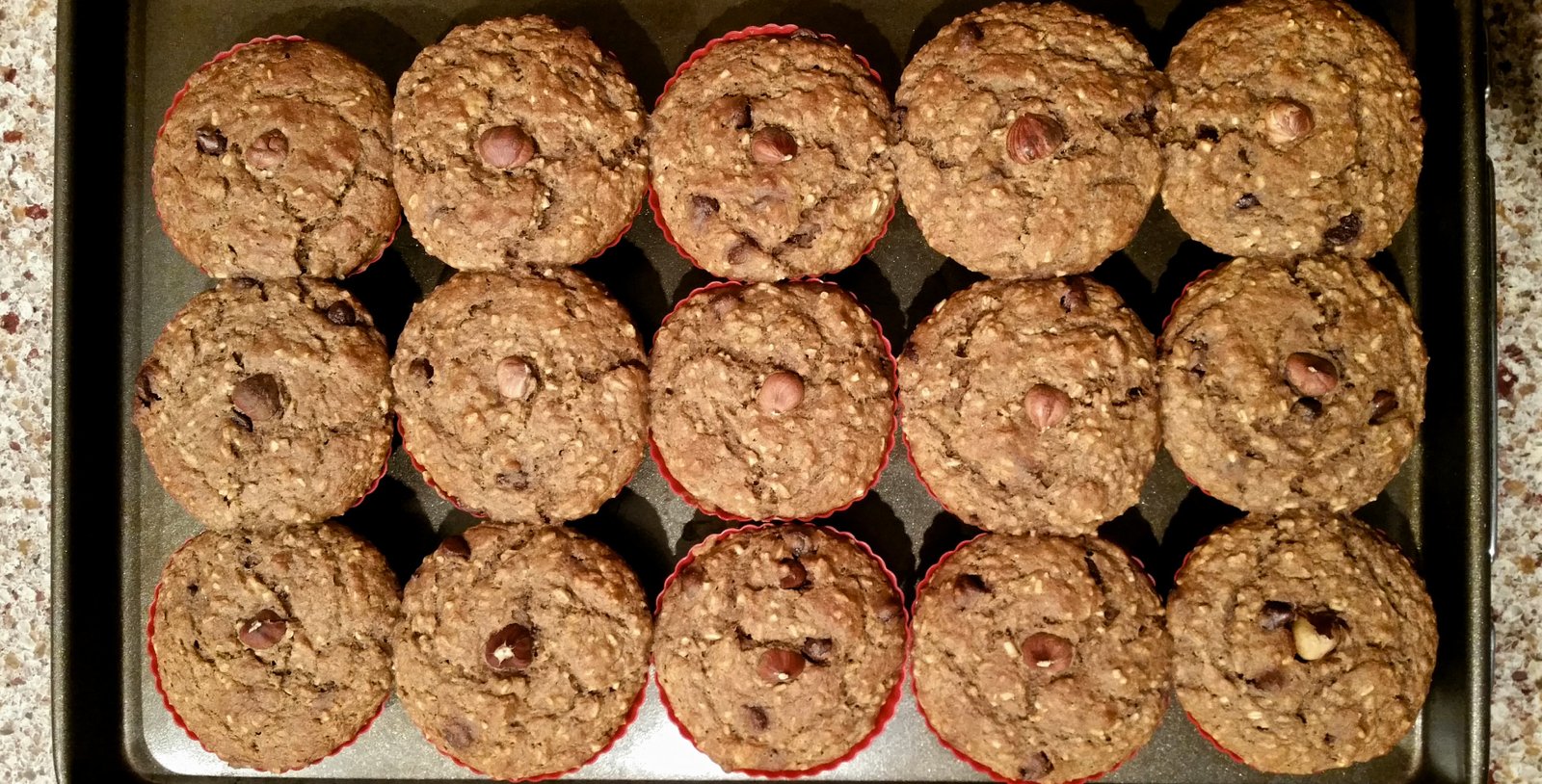 Home made muffins don't have to be caloric! These Pumpkin spice muffins are delicious & only 250 calories each. They are perfect for breakfast, lunch, dessert or for a snack.
Store your muffins in a casserole dish with a glass lid so they stay moist.
Meal Prep on Day Six | Side Dish Selection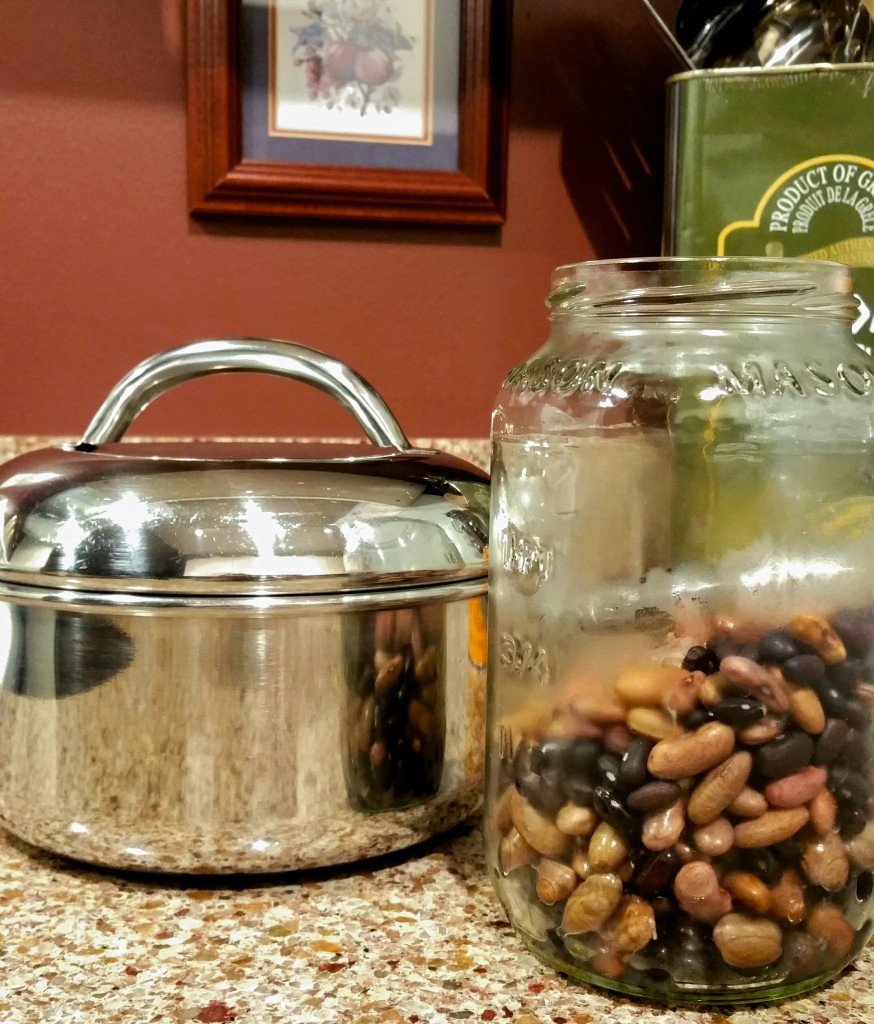 As well, there should always be a selection of cooked:
Sweet potatoes or yams or
Beans or lentils or
Barley, quinoa, or brown rice.
Any of these will make great additions to your mix & match meals.
Mix & Match Your "At The Ready" Multiple Meals
Add cubed ham, sliced hard-boiled egg & cheese to the crunchy salad & call it breakfast!
Add chick peas or beans to the crunchy salad.
Take the spicy tomato sauce & serve it over cubed yams or potatoes.
Take the chilli & serve it over brown rice or barley.
Spoon any of these meals into a mason jar & take it for lunch!
Do The Meals Stay Fresh?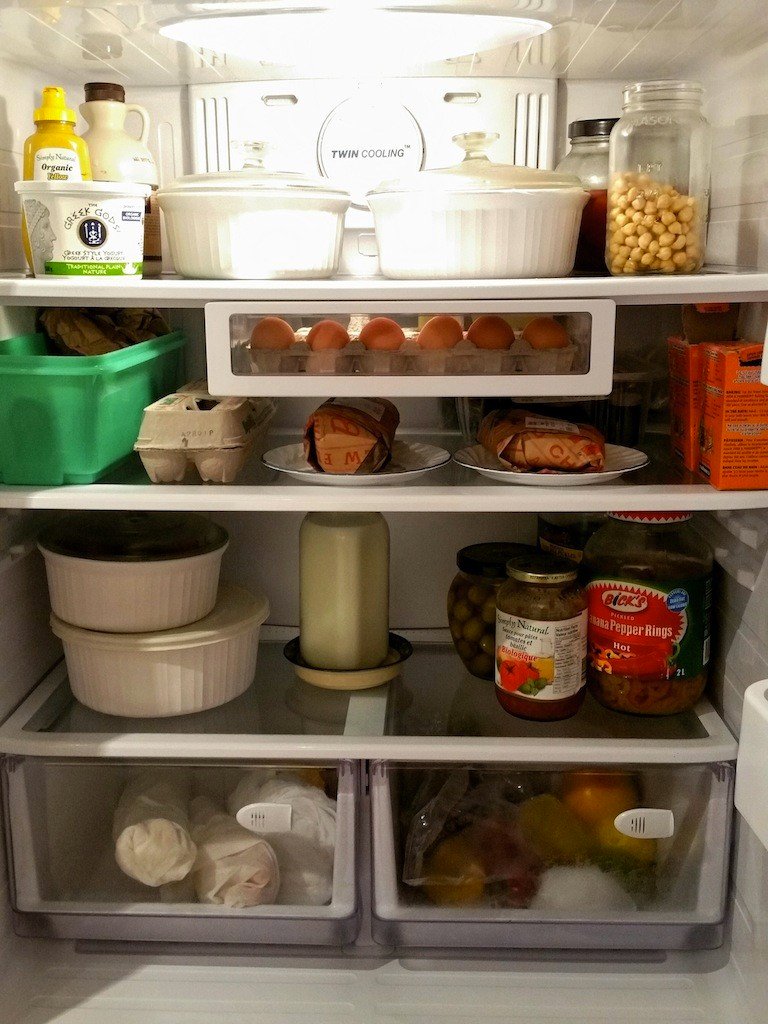 Note that the fridge does not look over-crowded. Yet, there is so much to eat!
Top shelf: cooked yams, casserole & cooked chick peas.
Middle shelf: green container has assorted nuts, fresh eggs, hard-boiled eggs (in the crisper), two pieces of cod & two steaks.
Bottom shelf: Pumpkin spice muffins, Greek salad, organic milk (glass bottle), olives & left-over tomato sauce.
Bottom crispers: fruit & vegetables! Some are wrapped in damp white cloths (we are trying to move away from using plastic).
Casserole dishes are so handy for prepared food storage. We've been using our set of French White Corningware casserole dishes for 20 years! Turn down your fridge to 4°C Celsius or 39°F Fahrenheit & your prepared meals will last up to a week. 
Anything Goes! Be Creative.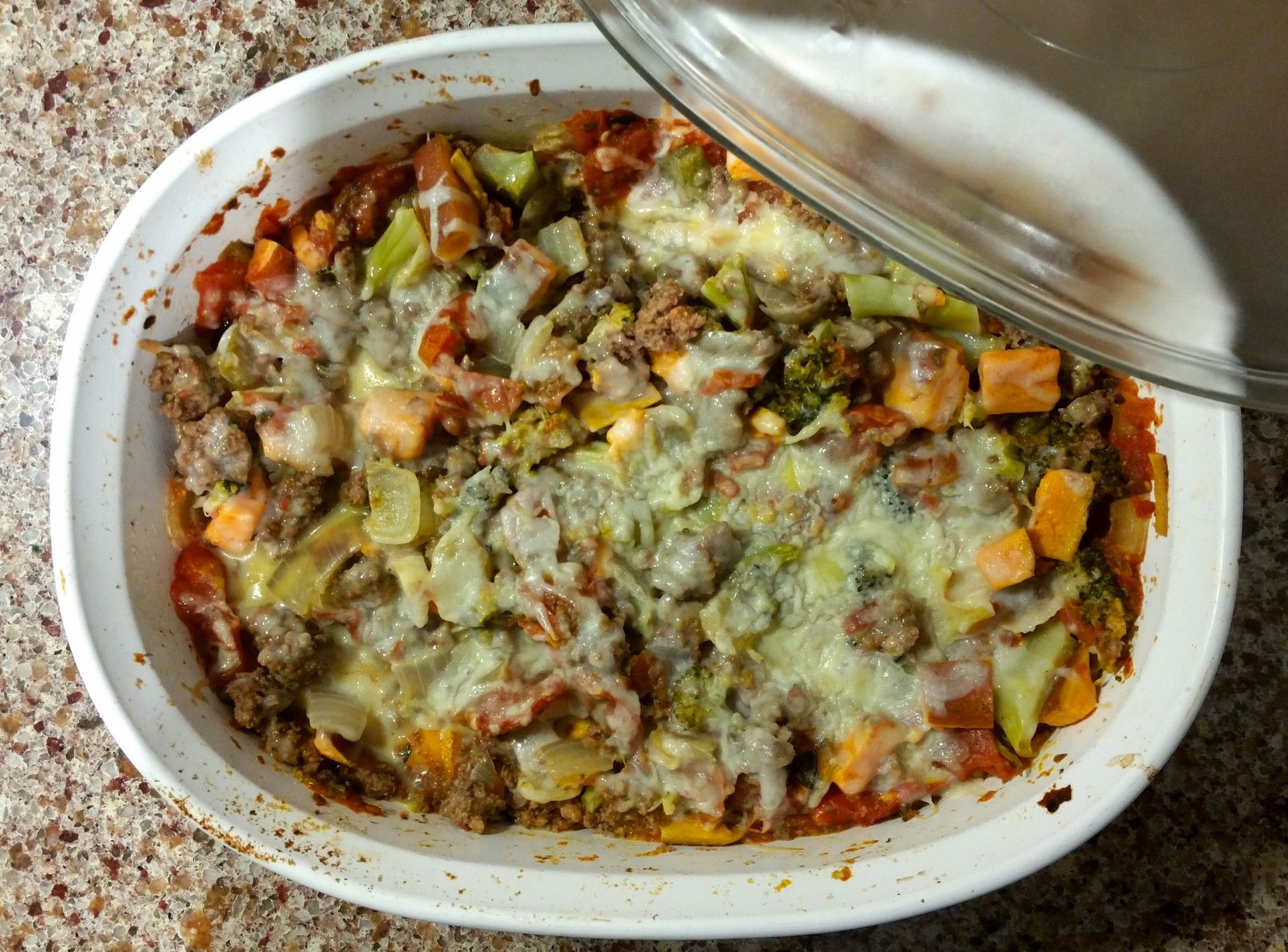 We made this casserole with:
Left over diced tomatoes
Organic ground beef
Plenty of spices
Steamed fresh broccoli
Cooked yams (that were going off)
White cheese grated over the top.
When it came out of the oven, it smelled like… yum …pizza!
– LEONG Orthopaedic Health
If you like this article, please share it!
All rights reserved; no part of this publication may be reproduced or transmitted by any means, electronic, mechanical, photocopying or otherwise, without prior permission. Copyright 2016 LEONG Orthopaedic Health.