Pumpkin Spice Muffins!
I love muffins. But I don't love the calories…
One summer, while visiting relatives in Calgary, my cousin-in-law, Samantha, made us muffins for breakfast. They were amazing!
My husband went on to tell me that if we had muffins like this at home, he'd consider eating in the morning. Because my husband's eating habits & food choices are a constant thorn in my side, I paid attention.
But what really made me stand up was when Samantha told me that her recipe excluded both sugar & butter! The unfortunate truth is that most muffins usually contain between 400 & 600 calories.
Using Samantha's wonderful recipe as a base, I set out to create several different, delicious & nutritious muffin choices.
A big thank you to Samantha! And another big thank you to both the neighbours & clients, whom I've recruited as muffin-eating guinea pigs. Here is the first muffin recipe that I deem "perfected".
Dry Ingredients:
1 cup Steel-cut oats
1.5 cups Whole wheat (or an ancient grains flour)
1 tsp Baking Powder
1 tsp Baking Soda
1 tsp Allspice
2 tsp Cinnamon
2 tsp Nutmeg
1/2 tsp Cloves
1/2 tsp Salt
If you've read "The Real Food Lifestyle", then you already know that most folks rely on quantities of fat & sugar to add flavour to their meals. A healthier way is to rely on spices!
Liquid Ingredients:
2 large Eggs (beat)
1 large, over-ripened, Banana (mush in)
1 cup Pumpkin puree
1/2 cup Plain Greek yogurt
1/2 cup Organic milk
1/8 cup Olive oil or Coconut oil or Butter
1/4 cup Maple syrup, 100% pure (or honey)
1 tsp Vanilla extract
2/3 cup Semi-sweet chocolate chips
15 Walnuts
15 Hazelnuts
The Pumpkin Spice Muffin recipe only calls for one banana. However, I usually run out of my supply of pumpkin puree by early September. If this happens to you, just substitute with one more large banana or 2 more small bananas instead. This isn't quite as tasty, but you'll still have delicious muffins.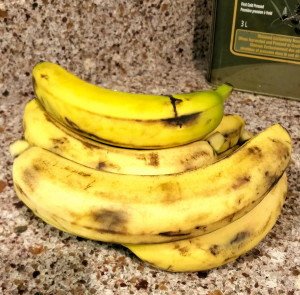 Instructions:
DRY INGREDIENTS: With a fork, thoroughly combine in a mixing bowl.
LIQUID INGREDIENTS: Thoroughly mix together in a separate mixing bowl.
Add the chocolate chips to the liquid ingredients.
Combine the DRY & LIQUID ingredients.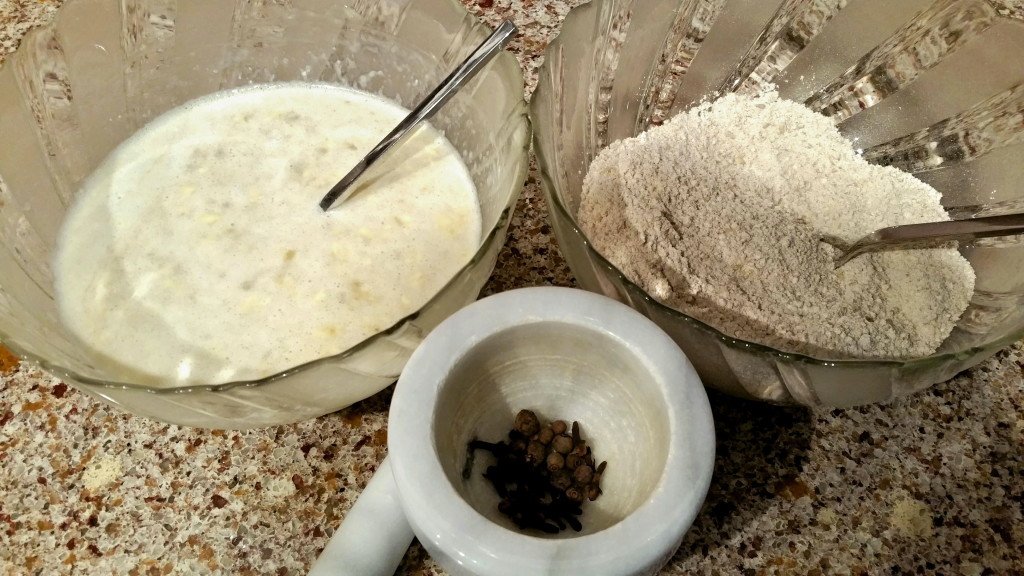 More Instructions:
Space 15 Le Creuset baking cups over a cookie sheet.
Place one walnut in the centre of each baking cup.
Spoon in the batter.
Nestle one hazelnut on the top of each baking cup full of batter.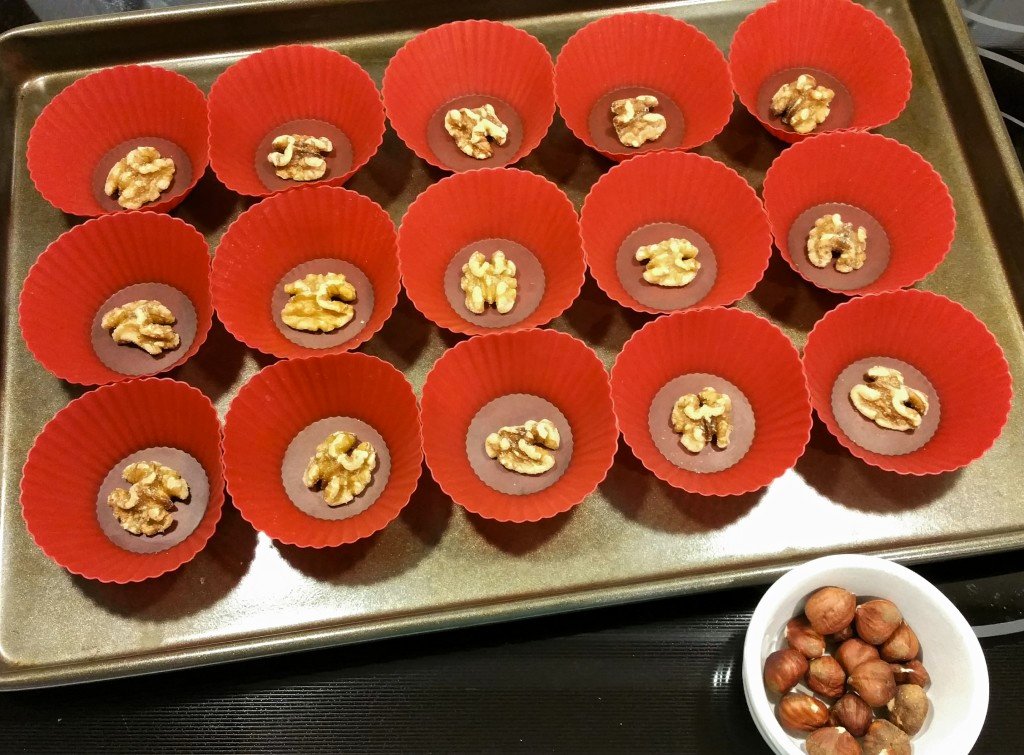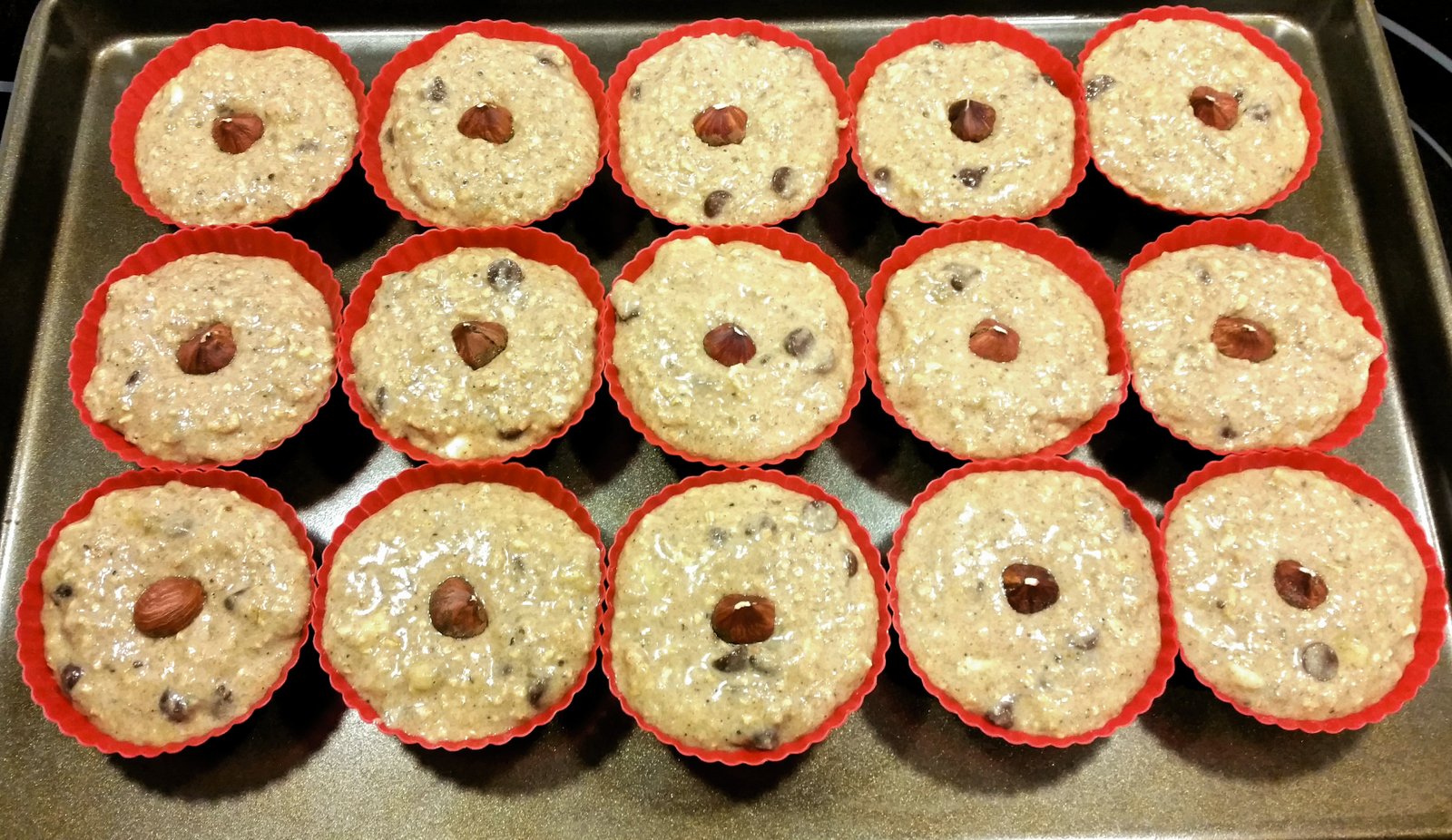 Le Creuset Silicone 6-Piece Baking-Cup Set (Cherry Red)
Yeah, I used to use those paper muffin cups. You know the ones that are so difficult to tear off? Well, no more! I've found a much better way.
A few years ago, we found these Le Creuset Silicone 6-Piece Baking-Cup Sets. They are so much better than greasing a muffin tin or using the paper cups that stick to the muffin. The silicone slides right off the muffin & they are so easy to clean!
Le Creuset Set of 6 Baking cups are made out of 100 percent premium quality, FDA compliant silicone. They are flexible and nonstick for easy release. No greasing or flouring required! They can be used to line a muffin pan or free standing on a baking sheet. Unlike paper versions, they are reusable!
And yes, I purchased them in the beautiful cherry red that matches my kitchen!
Cook Time
Yields: 15 Medium muffins
Prep time: 20 min
Cook time: 28 min
Temperature: 
400 degrees F – conventional oven or
375 degrees F – convection oven
Pumpkin Spice muffins are:
Made from real food. So, they need to be kept refrigerated.
Approximately 200 – 250 calories each. Not much! But they pack a big punch.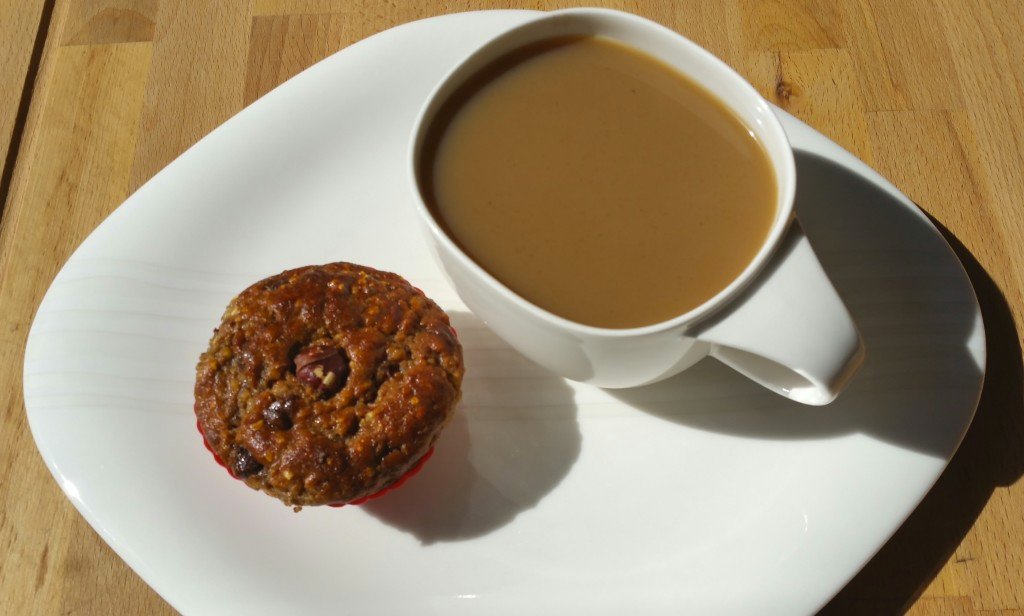 Everyone craves a little sweetness after their savoury supper. These muffins are perfect! Just a little sweetness & lots of nutrition.  But most importantly, they stop the craving monster in it's tracks! And they are oh-so-good with some coffee or tea.
Enjoy!
– LEONG Orthopaedic Health
If you like this article, please share it!
All rights reserved; no part of this publication may be reproduced or transmitted by any means, electronic, mechanical, photocopying or otherwise, without prior permission. Copyright 2015 LEONG Orthopaedic Health.