leongorthopaedichealth@gmail.com
Cell (604) 780-2849 | Clinic (604) 925-3408
To book your appointment, click on the choice below:
Thank you for visiting LEONG Orthopaedic Health!
We are dedicated to assisting you with orthopaedic health, nutritional concerns & overall wellbeing in person & with the written word.
Our ideologies are unique in that they are healthcare based (rather than based in athletics or esthetics). Because logically, if you just focus on taking care of your health, athleticism & esthetics will naturally follow, without the disruption of injury or disease.
But more importantly, wellbeing & pain-free ease of movement can only escalate quality of life & therefore happiness.
View side menu for articles.
Keep scrolling for bios, philosophy & testimonials.
SYLVIA LEONG
Sylvia Leong, RMT has over two decades of experience & an extensive education in health care, exercise science & rehabilitation. Formerly a gymnast, she now stays in shape walking, cycling, rollerblading, weight-training & assembling IKEA furniture.  She's passionate about the interior design of small spaces & adores yams, lattes & excellent wine.  Another favourite pastime is delving into "story", whether that be watching movies or reading novels.  Otherwise, she can usually be found mincing words on her Apple.
TONY LEONG
Tony Leong has 7 years kickboxing & 3 years power lifting experience, along with his education in exercise science & land/aquatic rehabilitation. He now stays in shape walking, cycling, rollerblading & weight-training. Tony's grace of movement comes from years of ballroom, Latin & nightclub dancing. His gentlemanly manners come from his British upbringing. His meticulous nature is inherent. Tony is passionate about beer, pub-grub & anything technical or mechanical. But his real soft spot is for explosive noises! … Fortunately, firecrackers are illegal in the city.
THE LEONG PHILOSOPHY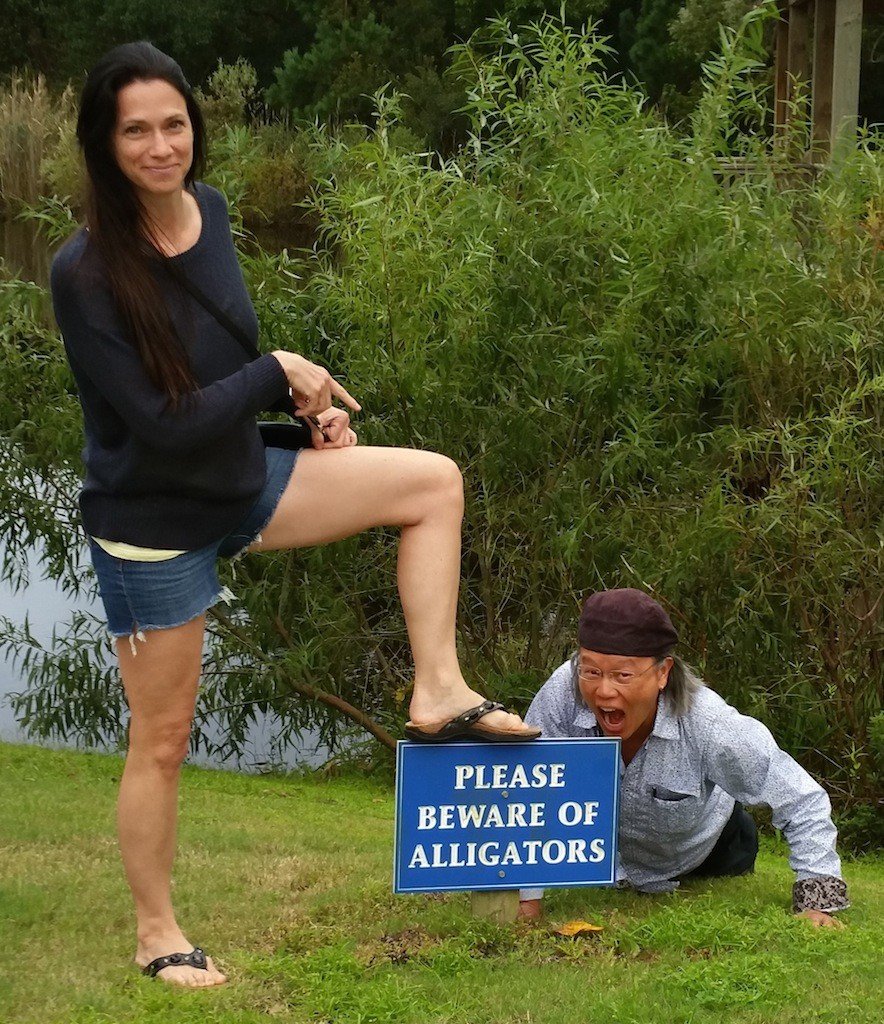 "We Are Not Human Beings Having A Spiritual Experience; We Are Spiritual Beings Having A Human Experience."

– Peirre Teilhard de Chardin
Our human body enables us to have this experience of life & therefore, health is paramount. Each chosen exercise must have a purpose. As well, the benefits of each exercise must outweigh the risks. Thus, the top priority when pursuing any type of exercise is always optimal health.
However, to focus mainly on the physicality of our being is to have pretty much missed the point of being alive at all. A balanced life comes from making an equal amount of time for all seven dimensions of wellness: social, physical, spiritual, emotional, vocational, intellectual & environmental. A balanced life is a happy life!
Tony & Sylvia Leong live high up in the sky in the City of North Vancouver.
MUTUAL ADMIRATION SOCIETY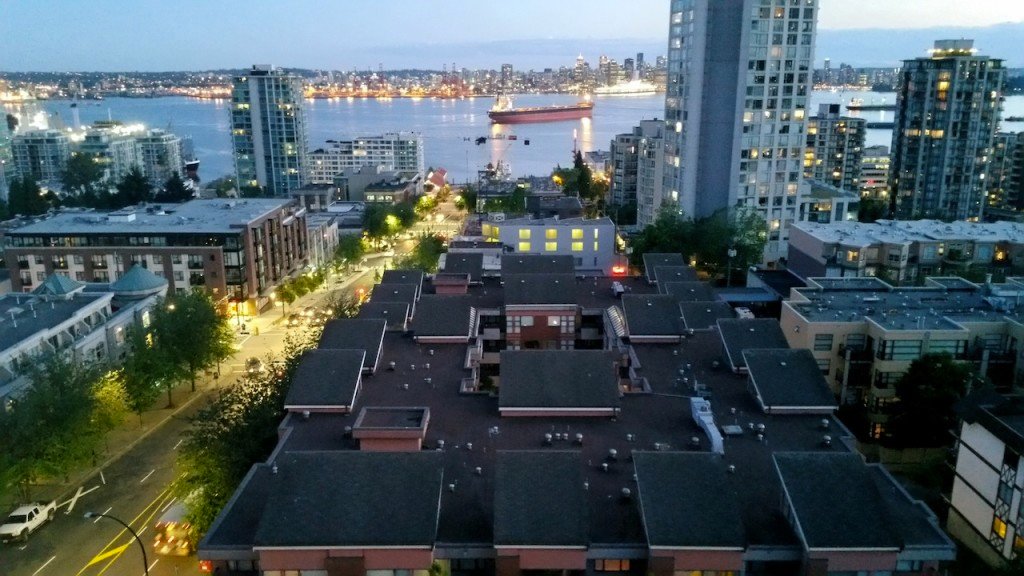 "Tony has been a great help in preparing me for my climb up Kilimanjaro. Normally I'm a desk worker who only remembers to go to the gym occasionally. I have never weight trained and experience regular back strain from poor posture.
Tony did a thorough assessment of my goals and requirements and we had a good discussion. I always come away from our training session with new perspectives on what I'm doing and what I need to do.
In terms of tangible results after 6 months, I have lost 2 inches off my waistline and my posture has improved so much that I rarely experience back pain. Feeling better means I want to exercise more, and I do. The training program Tony customized to my needs and fitness level is working, as I can feel improved flexibility and strength in my limbs and core.
Thank you Tony for your dedication and know-how! You're a pleasure to work with!"
– Jackie M.
"I have had a number of personal trainers over the last several years, and Tony has definitely provided me with the most comprehensive training package in terms of strength, stretching, balance and nutrition. Since starting with Tony 9 months ago, I have gained significant strength, increased my flexibility, improved my balance and lost approximately 8 lbs. of body fat. His training methods have also supported my running goals, and my 10 kilometer race time is significantly faster today than it has been over the last few years.
 During our twice weekly 5:00 am training sessions, Tony is always on-time, highly focused, and determined to achieve as much as possible during our 1 hour sessions. I would highly recommend Tony to anyone who has limited time and is sincerely interested in achieving their fitness goals."
– Kim M.
"I was surprised at the great results I achieved by weight-training only once per week.  I wouldn't be able to commit to anything more. When my wife returned from a six week visit with her parents, she was shocked at the changes, especially, in my legs and biceps. I am a physiotherapist and I appreciate that Tony's main concern is health.  His ability to correct posture and exercise technique ensures the work out is not only effective, but safe!
I am comfortable recommending Tony as a personal trainer."
– N. Tarazi, BSc.PT
"About 5 months ago I was diagnosed with an impingement of the  left shoulder. And after receiving the OK from Aveeva Physiotherapy. They allowed Leong Orthopaedic Health to put a program together to help expedite my Recovery program.
LOH  on their end  helped in  providing the necessary once a week modalities of both weight training and cardio vascular to blend in with AP's prescribed exercises. This relationship remains with me today and I am happy to say that their friendly professional attention to detail has immeasurably helped me reach several plateaus in my recovery.
I find the owners Tony and Sylvia an invaluable resource beyond any reproach in this regard . And would without hesitation recommend their services to those seeking a detailed  and caring atmosphere to reach the level of results training that one is seeking.
Keep up the good work !"
– Don English, North Vancouver BC.
"I have been weight training once a week for the past three months with Tony. During this time, I have noticed a distinct improvement in my strength and general fitness. Not only in the gym, but at work and in day to day life, I have a heightened awareness of posture and form. I am continually amazed at what less than 20 hours combined over the past few months has done for me."
– Mark J.
"I was skeptical at first, but the WOW method (Weights once a Week) has really worked for me. Actually, it's quite a relief to learn that just one good workout a week can achieve the results I'm looking for. My life is very busy with work and multiple sporting activities. Squeezing in one workout a week is about all I can manage. I've turned to weight training to help sustain my performance in other sporting passions such as basketball, running, skiing, and kayaking. The focused training provided by Sylvia has improved my strength and durability in just a few months. Her attention to detail has vastly improved my weight training technique and posture. I find I'm thinking of Sylvia's postural corrections throughout the day at work and during other sporting activities. Thank you to Sylvia and Leong Orthopaedic Health for keeping me healthy and injury-free."
– Chris M.
"As an active woman heading into my fifties, I know weight training can help me sustain my strength, endurance, flexibility, and mobility as I age, but I've always found it difficult to motivate myself to get to the gym regularly. When I have time to exercise, I'd rather be running, hiking, swimming, etc. When Sylvia told me I could work out once a week and get similar, if not better, results as working out several times a week, I was eager to try it. Sure enough, after only three weeks, I began to see concrete improvements in both strength and appearance. Sylvia expertly monitors and adjusts my program as needed, ensuring that I am performing movements correctly and that they are challenging, but safe. Not only is working out once a week easier to fit into my schedule, but the quick results and continual improvement are very motivating. (And, my husband sure loves the results!)"
– Michele S.
"I am 64 years old and never thought I needed or wanted a personal trainer. Since retiring, I'd work out every other day at the community centre gym and felt quite successful. But over the months it was hard to know what to do to change up the workout and stay motivated. Five months ago, I started working with Sylvia of Leong Orthopedic Health and I'm wow over the WOW method. Going to the gym just once a week and working one to one with Sylvia has made huge changes in my outlook and physical appearance. Working with a personal trainer has taught me how to work properly with the weights. I don't believe I ever would have accomplished this kind of conditioning on my own. The cost is lost in comparison to how great I feel! Thanks Sylvia!"
– BJ
A big thank you to Martin Gregus Jr. for our LEONG Orthopaedic Health Photo located at the top of this post! 
All rights reserved; no part of this publication may be reproduced or transmitted by any means, electronic, mechanical, photocopying or otherwise, without prior permission. Copyright 2015.